Phineas Fahrquar:
Proposals like this, when the state suffers from pathetic infrastructure and its finances are a wreck, makes me wonder if some sort of "political dementia" hasn't taken hold in Sacramento. Regardless, Grimes is right: a subsidy will only hide the trues cost of the product and encourage manufacturers to raise prices, because now it's a "right."
Originally posted on KATY GRIMES:
Diapers, diapers, diapers for everyone!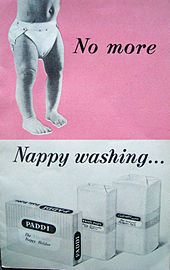 If ever there was evidence of the need for a part time Legislature in California, it is now: California Democrats are pushing a diaper subsidy program for welfare parents.
The rationale for this idea is right out of the welfare-state handbook: low-income parents cannot take advantage of free or subsidized child care if they cannot afford to leave disposable diapers with their child at care facilities.
This is nothing more than a boost to welfare payments, without actually identifying it as an increase. California taxpayers would be livid if the Legislature was honest about increasing welfare payments.
AB 1516 by Assemblywoman Lorena Gonzalez, D-San Diego, would create a new taxpayer-subsidized program to provide eligible families already participating in CalWORKS, with $80 a month to buy diapers for children under the age of two.
"Assemblyman Mark Stone, D-Scotts Valley, said the true cost of the bill…
View original 695 more words