And it's not just Sanders and Corbyn: most of the Left seems to have almost deliberately forgotten basic economics.
International Liberty
Not all leftists are alike.
I speculated a couple of years ago that there were four types of statists and put them on a spectrum.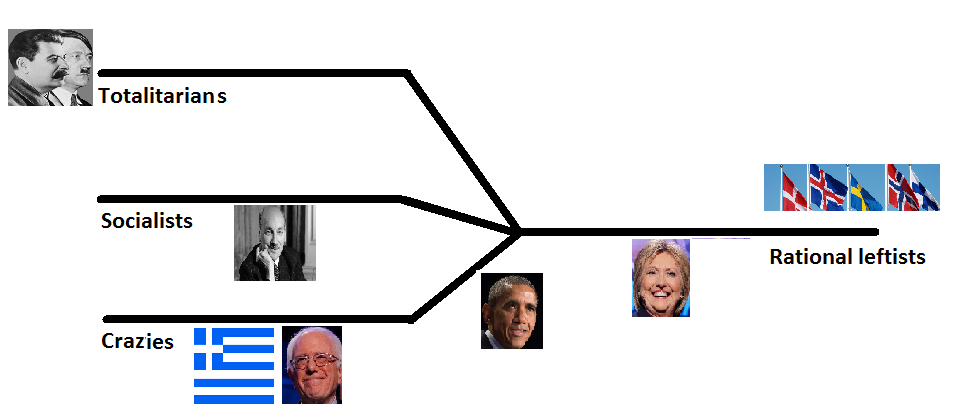 I put "rational leftists" at one end. If you wanted to pick a nation that represents this mindset, think Sweden. Nice, civilized, market-oriented, but plenty of redistribution.
On the other end of the spectrum were three less-palatable types.
The "totalitarians," which means a dictatorial state-run economy, as represented by the Soviet Union and China.
The "socialists," a democratically elected form of a state-run economy, as represented by post-WWII United Kingdom.
The "crazies," which I confess is a catch-all category to capture visceral, unthinking, and punitive intervention.
And for that final category, I listed Bernie Sanders and Greece as representatives.
And if you want to know why I listed Sanders, here's some of Jeffrey Tucker's FEE column from 2015.
Bernie Sanders, that sweet old…
View original post 812 more words