Key point: "A country where everyone is impoverished will have zero or close-to-zero poverty because everyone is at the median income. But as I've explained before, a very wealthy society can have lots of "poverty" if some people are a lot richer than others."
International Liberty
I periodically share data showing that living standards are higher in the United States than in Europe.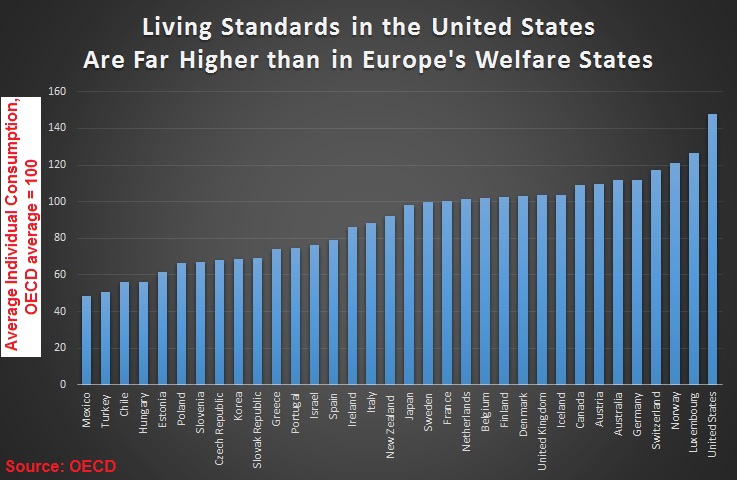 My goal isn't to be jingoistic. Instead, I'm warning readers that we won't be as prosperous if we copy out tax-and-spend friends on the other side of the Atlantic (just like I try to draw certain conclusions when showing how many low-tax jurisdictions have higher levels of economic output than the United States).
I'm sometimes asked, though, how America can be doing better than Europe when we have more poverty.
And when I ask them why they thinks that's the case, they will point to sources such as this study from the German-based Institute of Labor Economics. Here's some attention-grabbing data from the report.
The United States has the highest poverty rate both overall and among households with an employed person, but it stands farther away from the other countries on its in-work…
View original post 712 more words