Interestingly, these pension bombs aren't limited to just Blue states.
International Liberty
America's main long-run retirement challenge is our pay-as-you-go Social Security system, which was created back when everyone assumed we would always have a "population pyramid," meaning relatively few retirees and lots of workers.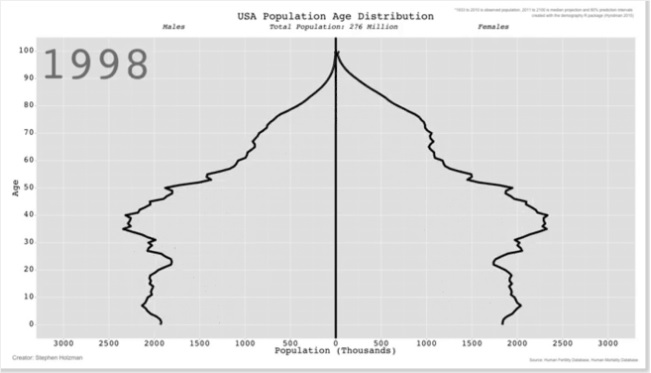 But as longevity has increased and fertility has decreased, the population pyramid increasingly looks like a cylinder. This helps to explain why the inflation-adjusted shortfall for Social Security is now about $37 trillion (and if you include the long-run shortfalls for Medicare and Medicaid, the outlook is even worse).
But Social Security is not the only government-created retirement problem. State and local governments have "defined benefit" pension systems for their bureaucrats, which means that their bureaucrats, when they retire (often at an early age), are entitled to receive monthly checks for the rest of their lives based on formulas devised by each state (based on factors such as years employed in the bureaucracy, pay…
View original post 1,409 more words