How we shoot ourselves in the foot through the punitive taxation of capital gains. In the end, it hurts working people.
International Liberty
According to the bean counters at Ernst and Young, the United States has one of the highest capital gains tax rates in the world.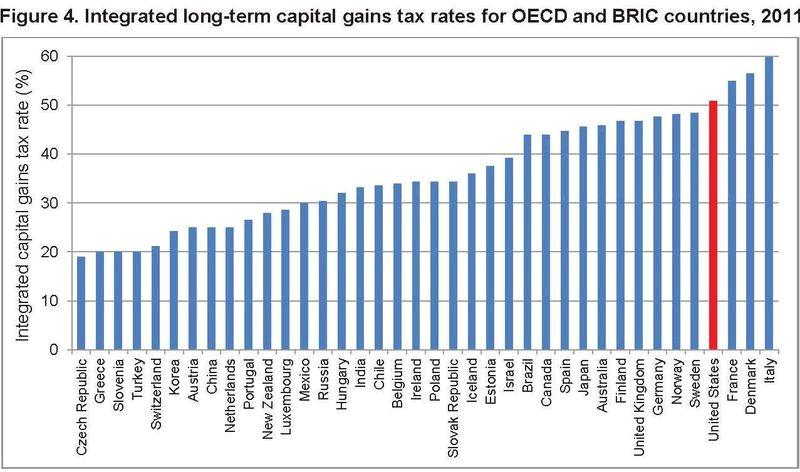 But if you don't trust the numbers from a big accounting firm, then you can peruse a study from the pro-tax Organization for Economic Cooperation and Development that reaches the same conclusion.
But does this really matter? Is the United States harmed by having a high tax rate?
The Wall Street Journal certainly makes a compelling case that high tax rates on capital gains are self-destructive.
And this remarkable chart shows that workers are victimized when there is less investment.
Let's add to all this evidence.
Jason Clemens, Charles Lammam, and Matthew Lo have produced a thorough study for the Fraser Institute about the economic impact of capital gains taxation.
A capital gain (or loss) generally refers to the price of an asset when it is…
View original post 857 more words